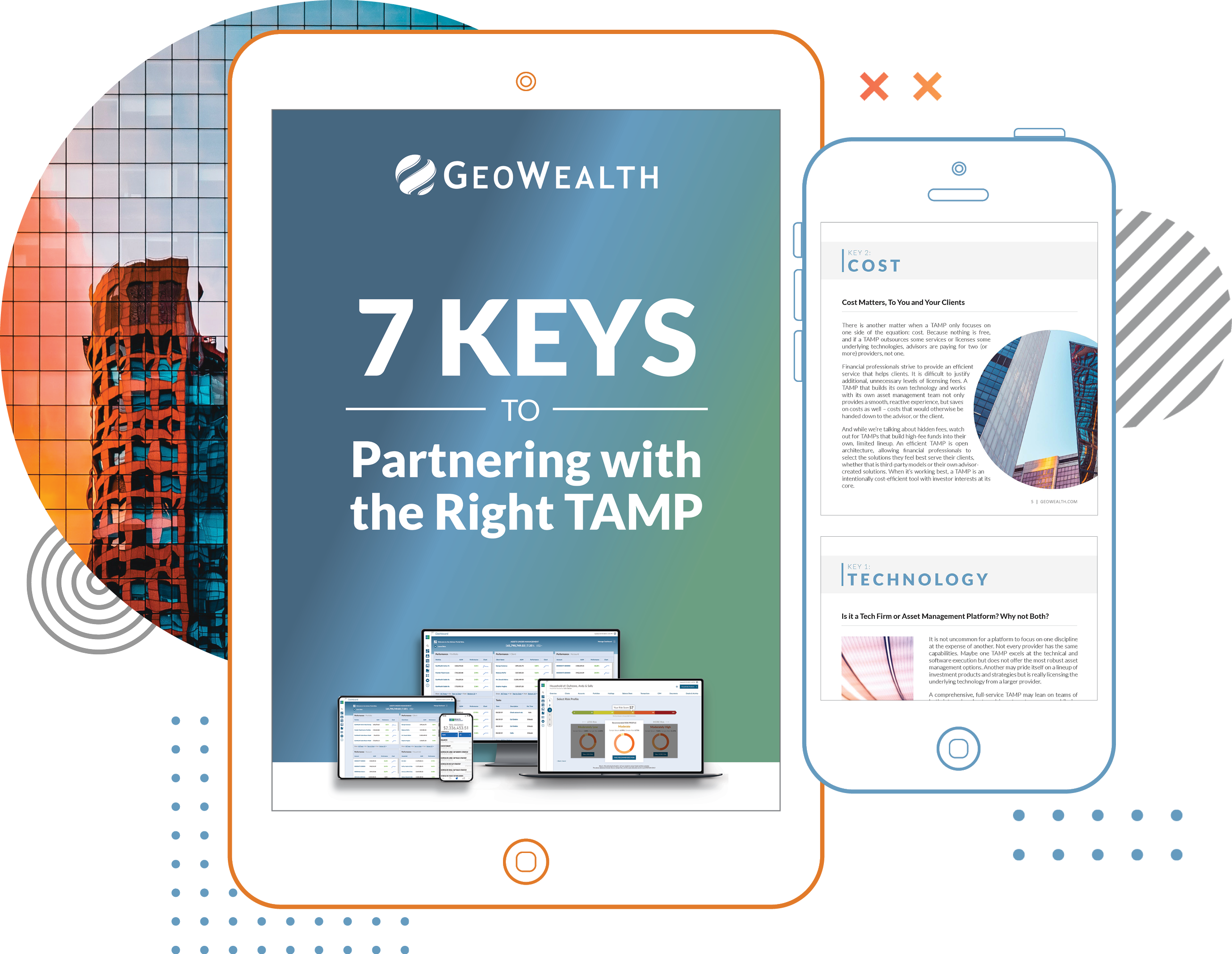 GET YOUR EBOOK
7 Keys to Partnering with the Right TAMP

Selecting the right Turnkey Asset Management Platform for your practice requires thorough due diligence when evaluating competing offers. But what should you be looking out for? What is most important to you, and to your clients? How can you ensure you get a suite of solutions that will meet your evolving needs?
This handy guide will help you:
Identify the strengths of technology tools vs. investment solutions
Understand what to expect in terms of hands-on service during transition and long after
Secure flexible pricing and solutions that can scale
And more...
Download your eBook and start your process of discovery.