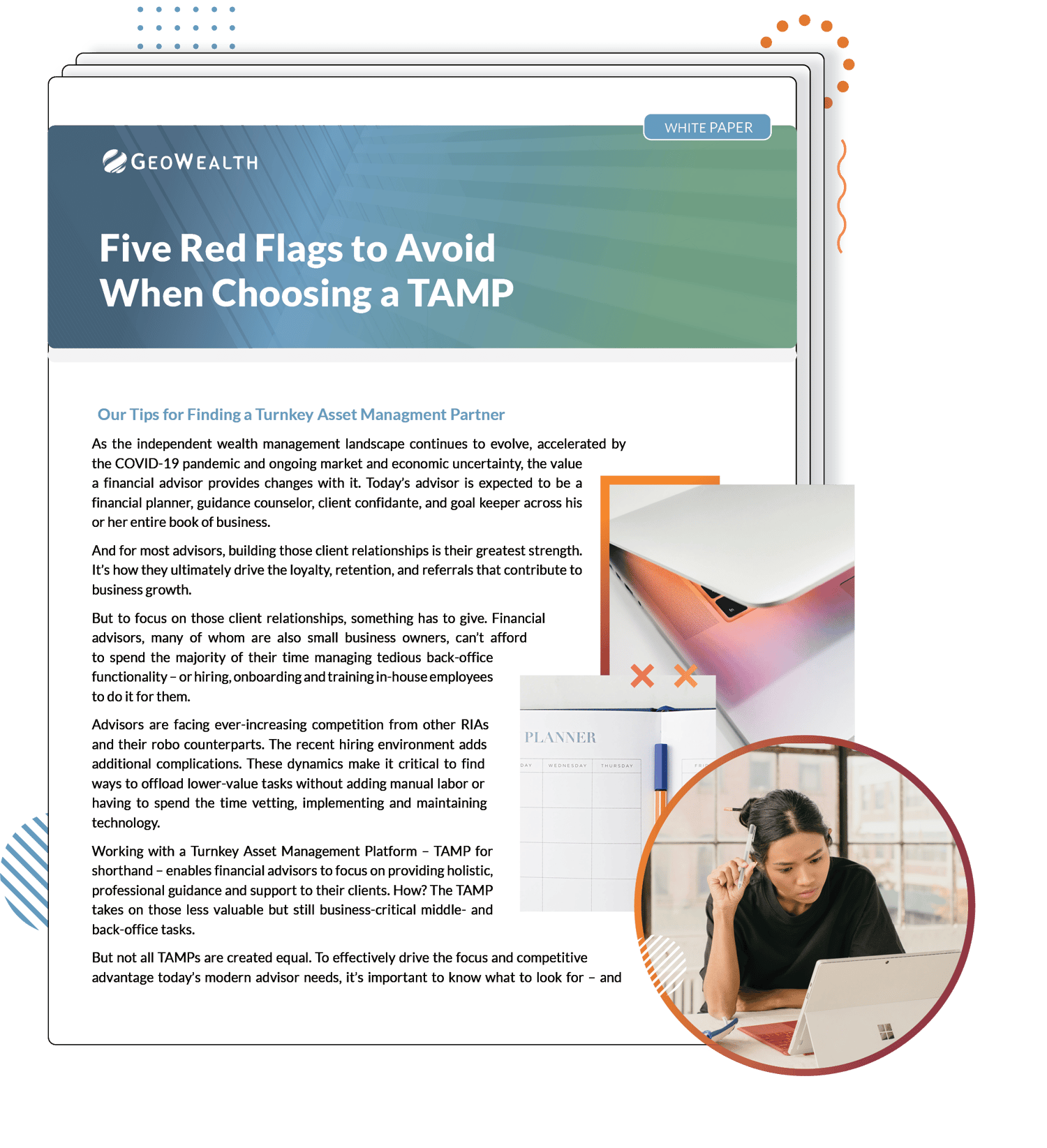 READ THE WHITEPAPER
Five Red Flags to Avoid When Choosing a TAMP

Advisors are facing ever-increasing competition from other RIAs and their robo counterparts. The recent hiring environment adds additional complications. These dynamics make it critical to find ways to offload lower-value tasks without adding manual labor or having to spend the time vetting, implementing and maintaining technology.
Working with a Turnkey Asset Management Platform – TAMP for shorthand – enables financial advisors to focus on providing holistic, professional guidance and support to their clients. How? The TAMP takes on those less valuable but still business-critical middle- and back-office tasks.
But not all TAMPs are created equal. To effectively drive the focus and competitive advantage today's modern advisor needs, it's important to know what to look for – and what to stay away from – in a TAMP partner.
Follow our guide to avoid the five most common red flags
we see in the TAMP space: