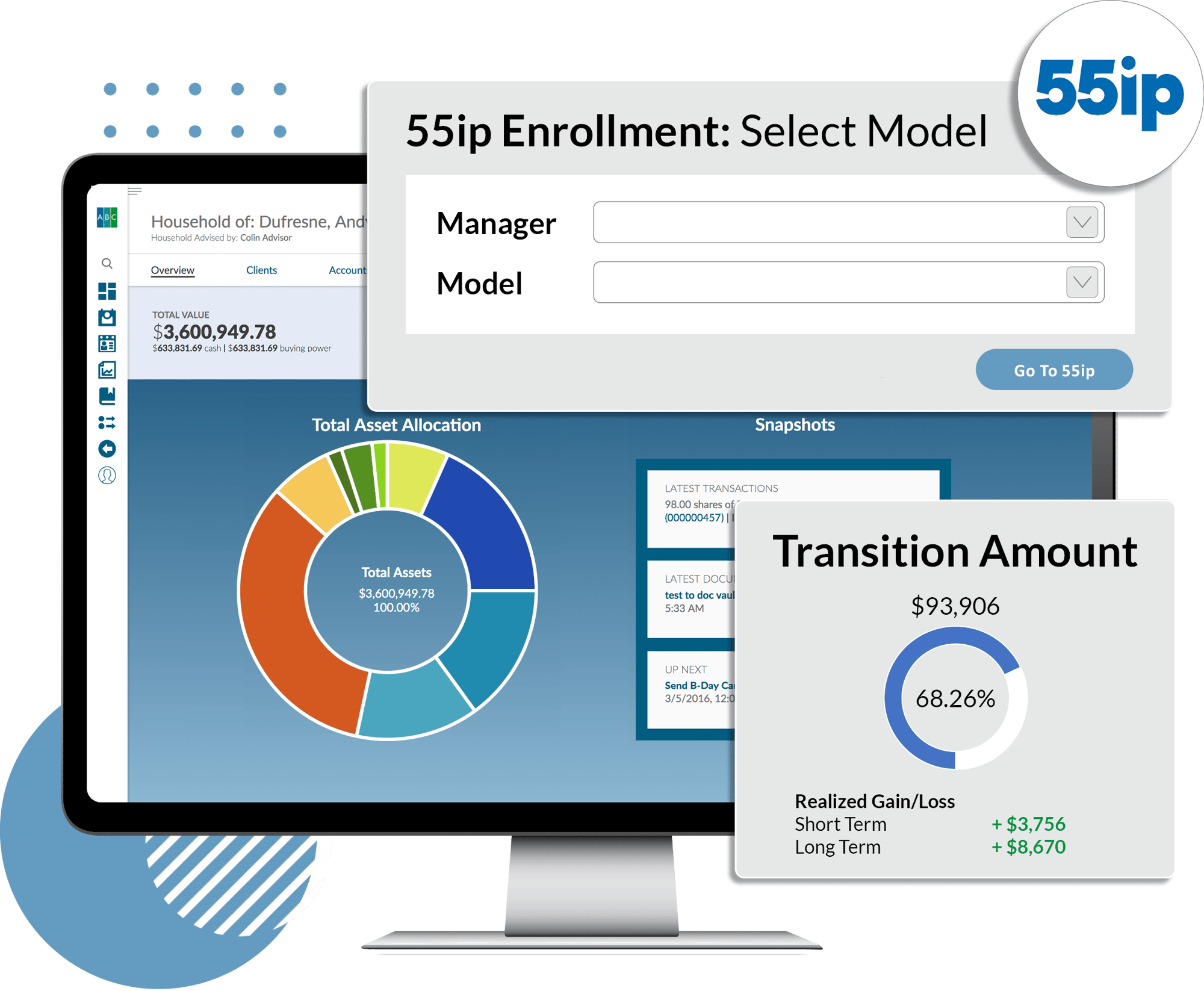 Tax-Smart Investing with GeoWealth & 55ip
REQUEST THE WEBINAR REPLAY
Through the GeoWealth platform, RIAs can deliver personalized tax management for their clients via 55ip's family of tax-smart models.
Continued market volatility, the potential for rising tax impacts, and lowering return expectations are just a few of the reasons investors are looking to their advisors for tailored solutions. Ongoing tax-loss harvesting and tax management capabilities are critical to advisors seeking to grow their business and serve the evolving needs of their clients.
Together, 55ip and GeoWealth offer technology solutions for advisors who want to optimize efficiency within their practice. GeoWealth's complete suite of services includes tax transition and automated tax overlay services, a state-of-the-art Advisor Service Center, mid-and back-office automation, performance reporting, billing, portfolio accounting, and more.
⭐Watch this webinar replay to learn more about our tax-aware model solutions, see a sample account enrollment workflow, and learn how you can support your clients' tax needs more efficiently.
To learn more about the integration of GeoWealth and 55ip, read this press release.
Complete this form to view the webinar replay video:
Featured Speakers for this Webinar: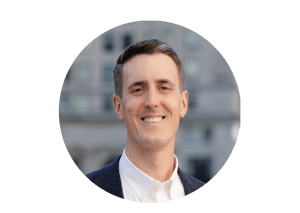 Jack Hannah

EVP, Chief Operating Officer at GeoWealth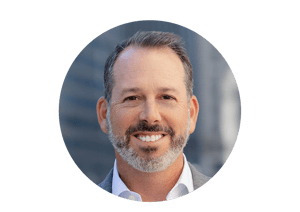 Scott Silverman

SVP, Head of Distribution at GeoWealth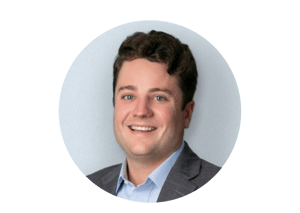 Ned Quinn

Vice President, Business Development Manager at 55ip